To be honest I haven't listened that much to Townes Van Zandt.. I've listened through some of the records a couple of times over the years. "Delta Momma Blues" and "Flyin' Shoes" for example. He is a big seller at the store so for that reason I've listened to him the last few years, it could have been more though.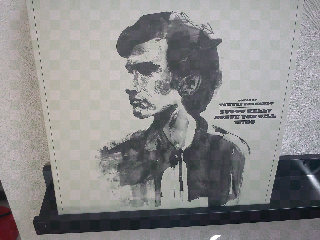 When some of my favourite artists got together and compiled some songs for a tribute/cover record to the man I had to buy it. On this record we have three songs each by Scott Kelly (Neurosis), Steve Von Till (Neurosis) and Scott "Wino" Weinrich (Saint Vitus, Spirit Caravan, The Obsessed).
Townes Van Zandt's music fit perfectly for these three guys. The covers aren't that far from the originals, basically it's just them singing with a guitar in their hand.
It's a really cool album and it has left me wanting to listen to more of Townes Van Zandt's music. I guess this is also one of the reasons why records like these are put out, to bring the music to younger generations..